INA

Research Group

Welcome to Intelligent Network Architecture Lab @ KAIST!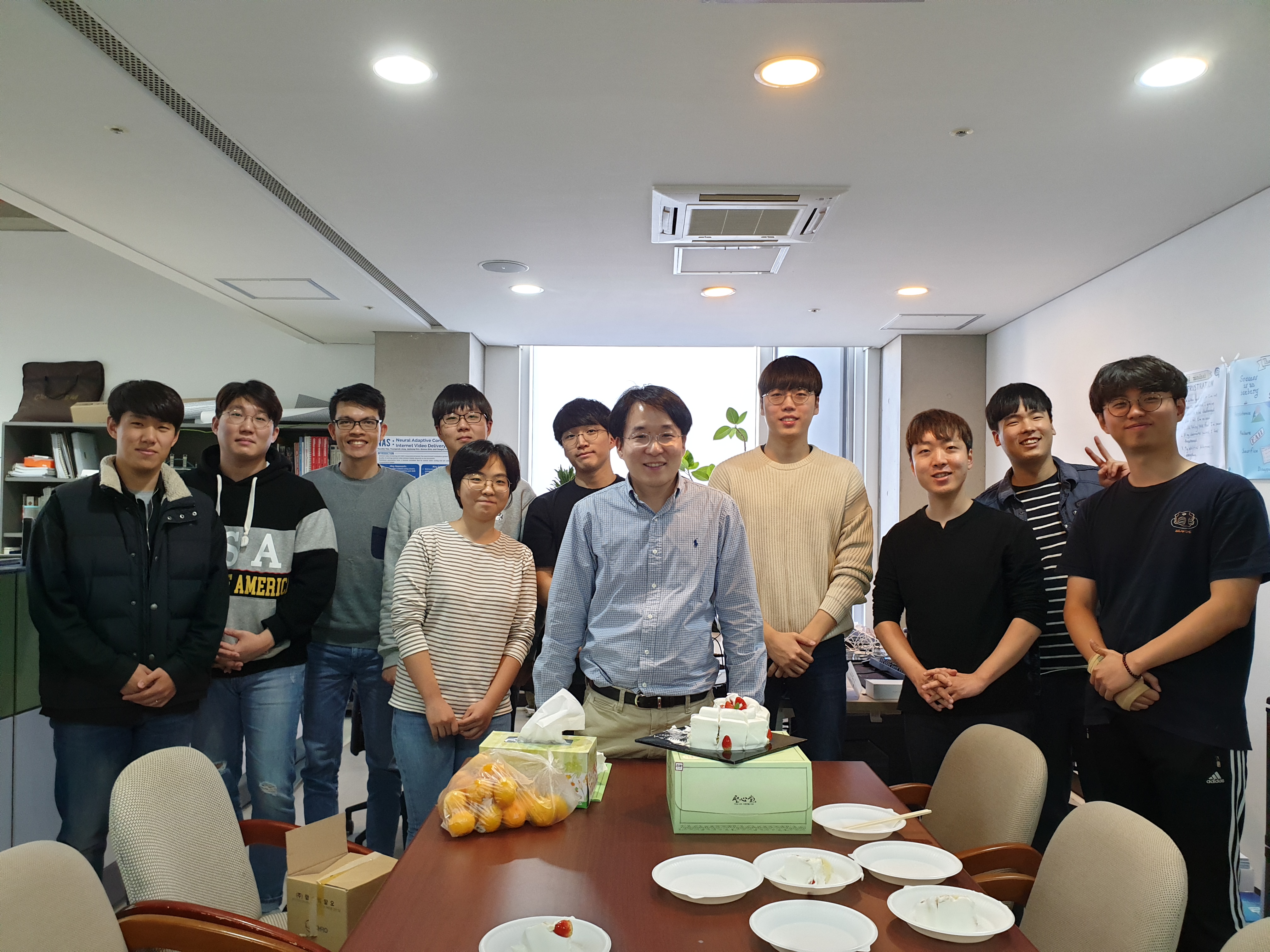 INA research group pursues innovative ideas in/for Internet services and applications, cloud infrastructure, and systems that support artificial intelligence. We identify and anticipate new problems that arise from the evolution of Internet-/Cloud-based services and the development of new hardware, provide novel solutions for challenging problems in the real-world, design and implement the solutions in a way that reaches out for real-world impact. INA is part of the Computer Division of the School of Electrical Engineering.
Open Position: We are looking for undergraduate research interns to join the INA lab (상시 채용). We have several interesting topics such as large-scale deep learning, neural volumetric streaming, and retrospective video analytics. You can find more information on Career@INA.
Research
INA has published 14 papers at top-tier systems conferences, which is ranked 1st in Korea (refer to link).
Systems for AI / AI for Systems
Accelerating training for large-scale deep neural networks [ICML'22]
Accelerating DNA sequencing by learned index [Bioinformatics'22]
Optimizing microservice auto-scaling by graph neural networks [CoNext'21]
AI-augmented Media Delivery
Incorporating neural enhancement with adaptive video streaming [OSDI'18, SIGCOMM'20]
Accelerating neural enhancement at scale [MobiCom'20, SIGCOMM'22]
Optimizing traditional image codecs for neural enhancement
Networked Systems (Data center, 5G) / Systems Security
Integrating trusted execution environment with conventional networked systems [NSDI'17,ToN'20,ToN'22]
Optimizing network resource and wireless spectral efficiency under 5G, 6G environments [CoNext'22]
Improving congestion control schemes for datacenter networking [SIGCOMM'17, EuroSys'21]
News
| | |
| --- | --- |
| Nov, 2022 | Our paper titled "Scalable and Secure Virtualization of HSM with ScaleTrust" was accepted to IEEE/ACM Transactions on Networking (ToN). Congratulations Juhyeng and Seongmin! |
| Sep, 2022 | Our paper titled "Co-optimizing for Flow Completion Time in Radio Access Network" was accepted to CoNEXT 2022. Congratulations Jaehong, Yunheon, Hwijoon, and Youngmok! |
| Jun, 2022 | Dr.Juhyeng Han successfully defended his Ph.D. thesis and will start a new career as a software engineer at SAP Labs Korea (which is the largest tech company in Germany). |
| May, 2022 | Our paper titled "TSPipe: Learn from Teacher Faster with Pipelines" was accepted to ICML 2022. Congratulations Hwijoon and Yechan! |
| May, 2022 | Our paper titled "NeuroScaler: Neural Video Enhancement at Scale" was accepted to SIGCOMM'22. Congratulations Hyunho, Hwijoon, Jaehong, Youngmok, and Juncheol! |
| Mar, 2022 | Our paper titled "BWA-MEME: BWA-MEM emulated with a machine learning approach" was accepted to Bioinformatics'22. Congratulations Youngmok! |
| Feb, 2022 | We have two undergraduate research interns joining our group this spring. Welcome aboard Jinyeong, Euijun! |
| Feb, 2022 | We have two graduate students joining our group this spring. Welcome aboard Uitaek, Jaehyeong! |
| Feb, 2022 | Hwijoon, Jaehong, and Inho won the Gold Prize (1st place in Communication & Networks) in the Samsung Humantech Paper Award. |
| Jan, 2022 | Byungkwon won Ph.D. Thesis Award, School of Electrical Engineering, for his dissertation "Enhancing Performance of Networked Systems in the Cloud by Considering the Characteristics of Resources and Workloads". |